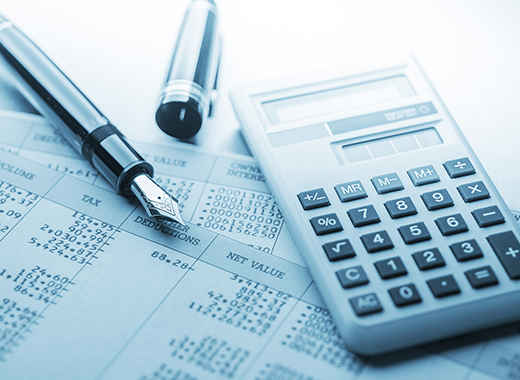 ACCOUNTING
Navigate the complex finance issues facing your business.
Around the world, the journey to success is governed by increasingly complex and broadening regulatory requirements and stakeholder demands. We have Knowledge of relevant GAAP and IFRS and integrity to help you meet these demands by providing a timely and constructive challenge to management, a robust and clear perspective to audit committees, and transparent information for your stakeholders and investor.
TRAECIT's knowledge combined with our Subject matter Expert's (SME's) extensive experience and expertise, we bring together and offer global, multidisciplinary array of services and solutions to our clients. We offer deep sector knowledge to help you navigate the complex finance issues facing your business.
Accounting & Financial Reporting
As your organization faces changes related to transactions, consolidations, debt/equity offerings, or even bankruptcy – you will encounter complex accounting and financial reporting challenges. We can help you meet those challenges and preserve the value of your business. Feel free to contact us with your business challenges and we will be happy to provide you with solution for:
Identification and analysis of accounting issues
Preparing opening balance sheets, carve-out, proforma or combined financial statements
Modelling of impacts on future income statements, balance sheet items and KPIs.
Analysing financial communication and competitor benchmarking.
Business Combination Accounting. Consolidations / Joint Venture formation and accounting.
Income Tax Accounting Lease Accounting. Restatement of Financial statements Revenue Recognition
Securitization. Stock compensation.
Fair value accounting Goodwill impairment testing and accounting
GAAP to IFRS Conversion
GAAP conversions require deep technical knowledge of not only accounting differences, interpretations and potential approaches, but also ongoing business implications for performance measurement, compensation schemes, tax, regulation or financial communication. We assist clients:
Managing conversion as well as interpretations and potential approaches
Training staff and preparing the first set of IFRS financial statements
Providing project management assistance across all work-streams
Understanding the ongoing tax reporting implications of complex accounting treatments
Understanding the impact of conversion on existing systems and processes and designing new ones, or integrating new processes with existing systems
Accounting standards and regulatory requirements
TRAECIT support companies in implementing new accounting standards and regulation in their business. Our support includes:
Implementing Local GAAP and IFRS for published or forthcoming financial statements including advice on adequacy of documentation.
Technical assistance in complex accounting issues and enhance financial information and competitor benchmarking.
Meeting local regulatory requirements under their local GAAP
Understanding the impact on your accounting information systems
Identifying your reporting needs and the impacts in the implementation phases
Understanding the tax implications to assist to proactively control and manage tax reporting requirements and the effective tax rate
Benchmarking and analysis of prospective impacts of accounting standard developments on financial statements.
Accounting and financial processes
The need to improve your business systems and processes can arise at any time. Our team works with clients on:
Helping them to design and enhance accounting and financial reporting processes as well as KPIs
Redesigning accounting processes to ensure effective and efficient control
Monitoring long-term contract performance
Reviewing sources of loss of accounting control and assist in the implementation of accounting remediation plans
Have Queries? Connect with Us
Why work with Traecit?
With Empathy, we cater to for our Clients' Compliance, Tax, Legal and Business Growth.
Get Free Quote
Connect with us today, ask for a quote, accomplish your need and move ahead.