Multi-functional Growth
Advisory Services
Our mission is to help our clients achieve growth through marketing and sales. We seek to unify the marketing and sales journey to deliver a more remarkable buyer experience and, ultimately, drive growth for our clients.
PCI – DSS Advisory and Implementation
PCI Compliance is challenging. Any entity handling cardholder data or even supporting other entities handling cardholder data needs to be compliant with PCI-DSS (Payment Card Industry Data Security Standard). Your organization may need to be PCI Compliant and/or Certified. Where do you start? The compliance is complex and extremely comprehensive. This looks daunting!
What you need, is a structured program and approach to PCI. This program must, in manageable capsules, take your organization towards PCI Compliance. This involves ensuring that your processes, technology and people are aligned to the goal (PCI Compliance) and achieve the necessary PCI security requirements.
This program must be simple, realistic and fit the organization's culture and internal processes.
Traecit makes this really simple for your organization. We take on your organization's PCI Compliance process as a complete project. We create your Enterprise PCI Program and take you through the structured process that aligns technology, process and people to meet and exceed the challenging PCI Security Requirements. Rest assured, your organization is in good hands. Traecit knows its PCI. Our team has managed PCI Compliance programs for some of the most challenging business environments.
ISO 27001 Advisory and Implementation

ISO-27001 is an important security compliance requirement for several companies. It has become an increasingly important business requirement that gives your organization greater respect and visibility with your clients, competitors and industry. Be it Manufacturing or BPO, ISO-27001 is an essential Business Requirement.

ISO-27001 has tremendous benefits to the organization. It fosters a culture of security and promotes management impetus to Information Security. It also streamlines several processes around IT Management, Human Resources and Information Security. However, most companies need guidance on ISO-27001 Compliance and Certification. They need a structured program that is clear, consistent and measurable.

ISO Compliance from Traecit is a program that has been implemented at several leading organizations all over the world. It has delivered successful ISO-27001 Compliance and Sustenance for massive manufacturing companies, banks as well as niche IT Services and Digital Marketing companies. In fact, Traecit's ISO Compliance has delivered comprehensive results in complex environments, where some of the biggest names in Compliance, Audit and Assurance have failed. As part of the ISOaaS, Traecit provides end-to-end consulting and implementation expertise to get your company successfully compliant with ISO-27001.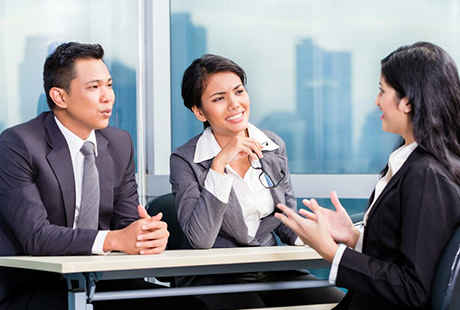 Have Queries? Connect with Us
Why work with Traecit?
With Empathy, we cater to for our Clients' Compliance, Tax, Legal and Business Growth.
Get Free Quote
Connect with us today, ask for a quote, accomplish your need and move ahead.